Sustainability and health in companies offer interesting employment opportunities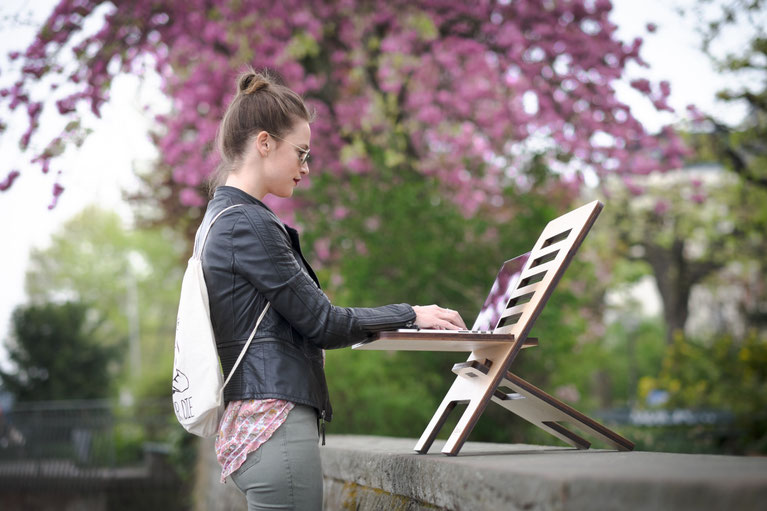 Saarbruecken (31.07.2021): Healthcare professionals urgently needed: Occupational health management (OHM) and corporate social responsibility (CSR) belong together. In the specialist discourse, Environment Social Governance (ESG) indicators are becoming increasingly important. But why are they becoming increasingly important? And what does this have to do with occupational health management?
Occupational health management and corporate social responsibility
The health and satisfaction of employees is of existential importance for every company [1]. After all, these factors are directly related to the performance of employees. Thus, they are the basic prerequisite for success. What is associated with health and social management in the German-speaking world is summarized in the international understanding under the terms Corporate Social Responsibility (CSR). The main reason is the different understanding of the language and the legal specifics of the respective country. BGM is therefore part of CSR.
Focus on sustainability
Climate change, population health, social development - the topic of sustainability is being brought into the discussion in many different contexts. In the U.S., corporate social responsibility (CSR) and environmental social governance (ESG) are therefore close to each other. Often, these terms are equated. ESG is primarily concerned with issues related to environmental protection, social issues, and human rights. These issues are dealt with under ESG:
- E for Environment: energy use and environmental friendliness of operations.
- S for Social: Health and safety of employees
- G for Governance: Ethical corporate management
Accordingly, occupational safety and health management can be linked to the social aspect behind ESG. Some factors have already been covered in Germany for decades under the responsibility of statutory accident insurance and health insurance. However, this does not apply to everything, because ESG is more broadly defined as a concept. However, ESG is not simply a friendly employer benefit to polish up the public image. More and more companies feel committed to sustainability, which is why corresponding factors are now also taken into account in financial investments.
The decisive factor here is reporting. This is where occupational health managers (m/f/d) can start and get involved. In ESG reporting, the sustainability of a company is measured and made public in a generally accessible publication. The sustainability goals set by the United Nations (UN) are the guiding principles. The responsible commission of the European Union (EU) has compiled a German-language set of indicators for this purpose. This can serve as a basis for your own company.
Global Sustainability Goals (SDGs) and sustainability indicators
By 2030, the aim is to bring about a "fundamental improvement in the living conditions of all people today and for future generations, as well as the protection of planet Earth" [2]. To this end, 17 global goals have been specified, the Sustainable Development Goals (SGDs). These apply internationally and have been translated into 231 indicators in order to be able to compare the sustainability of companies worldwide.
The SGDs formulate 17 overarching goals, which are presented in 169 individual targets [3]. They provide the political framework for action to combat poverty and inequality, for example. The SGDs, sustainability targets and indicators form the basis for corresponding analyses and reports by companies.
Starting points for occupational health managers
Corporate health managers (m/f/d) can play a key role in ESG reporting. As experts for health and social issues in the company, evaluation and communication are part of their core tasks anyway. In particular, they are important for the S in the ESG. In the course of social indicators, corresponding analyses are of great importance.
In corporate sustainability reporting, data and activities are disclosed for the areas of environment, social affairs and corporate governance. Quantitative and qualitative information is summarized here and presented for outsiders. Health management refers here to the social indicators.
Health comes first
In October 2019, the "Basel Institute of Commons and Economics" found that the goals of companies and institutions are unequally considered [4]. While this is sad from the perspective of low-ranking indicators, it shows the high importance of health and social issues. The top 5 positions of the prioritization list:
1. health
2. energy, climate and water
3. education
4. poverty
5. nutrition
Corporate health reporting is therefore essential for sustainability reporting. Accordingly, there is also a high demand for professionals who specialize in these topics. Interested persons should have a degree related to health management and/or social management. Training in healthcare management or human resources management is also conceivable.
Job opportunities in sustainability reporting
A job in this field can be freelance or salaried. Controllers in the health and social services field are in demand here. Job openings carry titles such as:
- Reporting staff
- Personnel planning and control
- Specialist Controller Social Affairs/Health
- Manager for Corporate Social Reporting / Finance Reporting
- Head of Planning and Reporting
If you are not tied to a specific work location, you have a good chance of finding an entry-level position in this exciting career field. It also offers good opportunities for lateral entry and can be of particular interest to career re-entrants who have a specialist background in the fields of medicine, health and social services.
How we support you
In our one-on-one sessions, we focus on your personal situation. Together we will find the right learning format that fits your life perfectly. Good preparation from the beginning creates self-confidence and security.
---
Credits
Preview: Photo by Tim Marshall on Unsplash
Cover: Photo by Standsome Worklifestyle on Unsplash
Literature:
[*1] Miesen, E. & Kierdorf, D. (2021). CORPORATE SOCIAL
RESPONSIBILITY KOMPAKT. Das Praxisheft für eine nachhaltige unternehmerische Gesellschaftsverantwortung. Publikationsreihe des Bundesverbandes der Personalmanager. Zugriff am 31.07.2021. Verfügbar unter https://www.bpm.de/sites/default/files/bpm_service_csr_druck.pdf
[*2] Statistisches Bundesamt [Destatis] (2021). Nachhaltigkeitsindikatoren. Globale Nachhaltigkeitsziele (SDGs). Online-Ressource. Zugriff am 31.07.2021. Verfügbar unter https://www.destatis.de/DE/Themen/Gesellschaft-Umwelt/Nachhaltigkeitsindikatoren/_inhalt.html
[*3] Eurostat (2021). Nachhaltige Entwicklung – Übersicht. Was sind die Nachhaltigkeitsziele?. Online-Ressource. Zugriff am 31.07.2021. Verfügbar unter https://ec.europa.eu/eurostat/de/web/sdi/overview
[*4] Basel Institute of Commons and Economics (2019). World Social Capital Monitor. Sustainable Development Goals. Online-Ressource. Zugriff am 31.07.2021. Verfügbar unter http://commons.ch/wp-content/uploads/Synopsis_SDG_Reports_Goals_Allocation_2019.pdf
---
Autor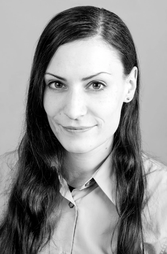 Ann-Katrin Grass
M.A. Prevention & Health Care Management
Ann-Katrin "Anka" Grass has been working in the health and social sector since 2012. Her topics are job application training, coaching and educational counseling. She works with specialists and managers who are at the beginning of their careers and want to develop professionally. She is happy to answer questions about personnel development related to industry, technology and crafts.
 Directly to appointment with Anka
Gender note
We always try to express ourselves as cleverly as possible. Sometimes, however, this is not so easy. Therefore, it may happen that in some places the masculine form is used exclusively for personal names and personal nouns. The terms generally apply to all genders unless the content suggests otherwise. The abbreviated form of language therefore does not represent a valuation, but has editorial reasons.
Be proud at work!